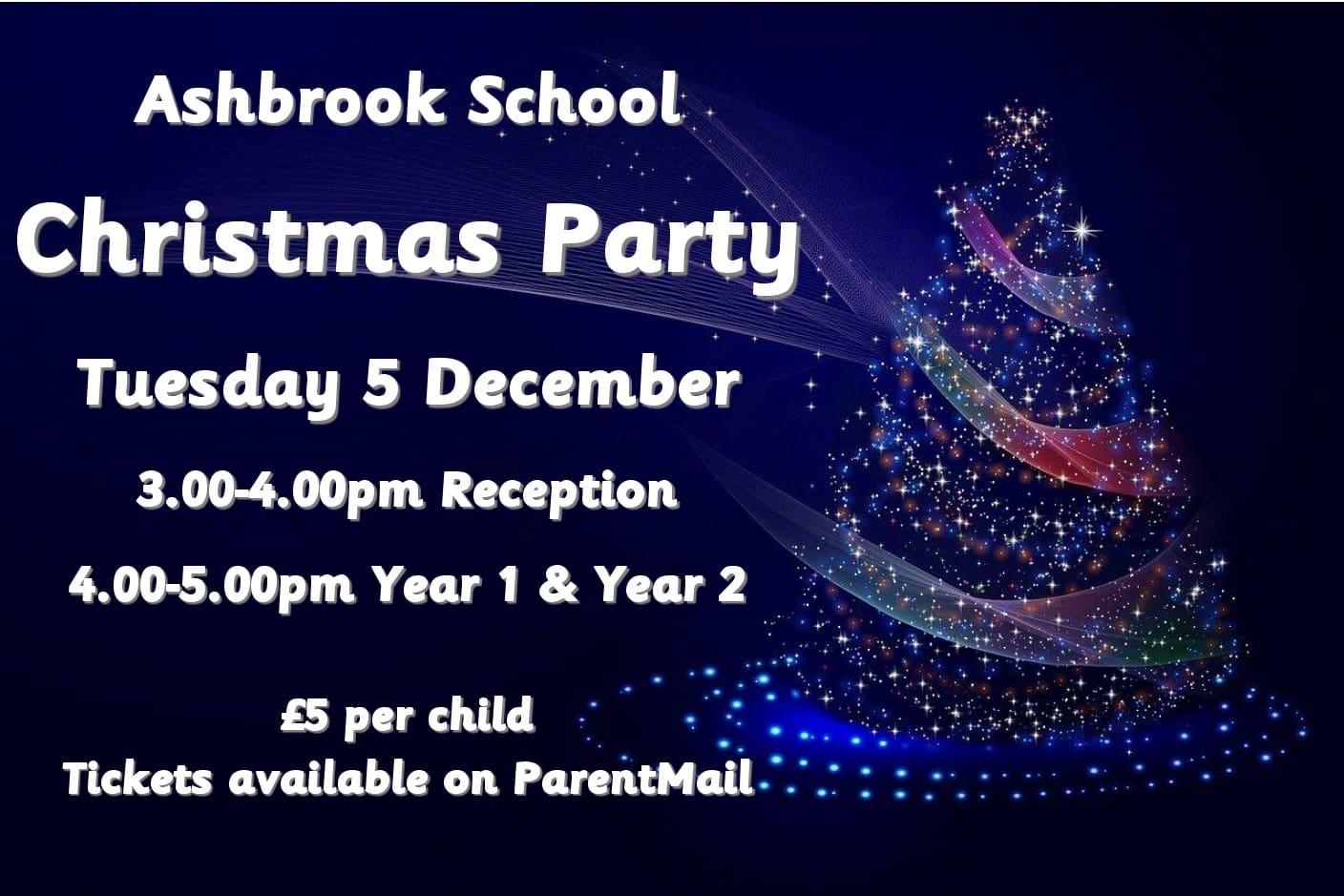 Christmas Party – Tuesday 5 December
We are excited to tell you that will be having a Christmas Party after school on Tuesday 5 December! Timings will be as follows:
3.00pm-4.00pm – Leopards and Elephants classes
4.00pm–5.00pm – Zebras, Giraffes, Tigers and Lions classes
There will be a magic show, disco and lots of fun party games. Children will also be provided with a drink and a snack. Please speak to your child's class teacher if you have any concerns regarding allergies.
If you would like your child to attend, tickets can be purchased on ParentMail for £5 each. Please go to 'Payments' and then 'Shop' at the bottom of the screen.
Please note this event is for children attending Ashbrook School only.